Posted on: 29/01/2021, 00:00
DigiPREP - the Ultimate Block Digestion System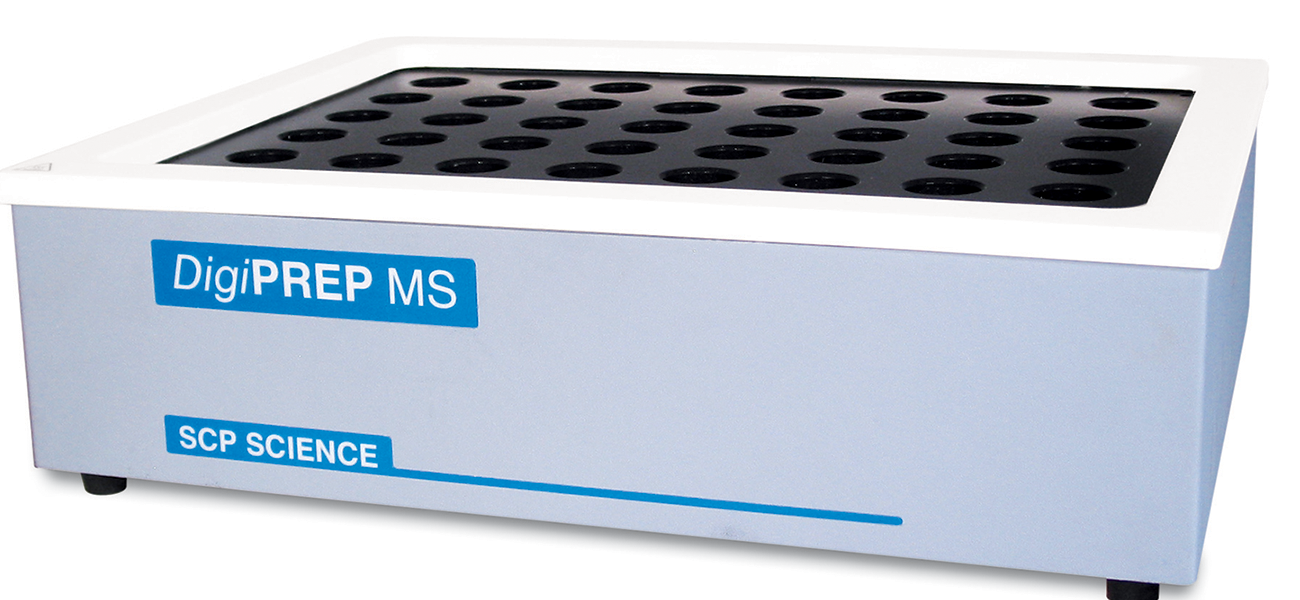 The SCP SCIENCE DigiPREP family of digestion systems are specifically designed and manufactured with graphite block technology to offer superior performance in harsh laboratory environments. All have a non-metallic construction with a corrosion resistant case and a protective coated graphite block. This eliminates sample contamination from the instrument, resists aggressive corrosive attack, ensuring longevity of the system.

There are DigiPREP systems to suit every size laboratory and all operate with either a simple to use key pad controller or the multi-method colour touch screen controller. Together with innovative accessories, such as the DigiPROBE sample temperature controller, DigiTUBE disposable tubes and watchglasses, DigiFILTER filtration system, DigiPREP digestion systems meet all the sample digestion and evaporation needs of analytical chemists and spectroscopists.

Click here for a full product listing.